innovation. strategy. network. transformation
NETWORKED, LONG-TERM, DIFFERENT.
As your sparring partner for ideas, we support you in realising all your visions for innovation – with a focus on customers and centred on the right results. Our experienced consultants and partners stand out with their exclusive specialist know-how in the various links within the value chain. What's more, they have the right amount of open-mindedness, pragmatism and expertise in the democratisation and practical application of knowledge within their projects.
Strategy, technology, innovation & financing
We provide consultation – from determining the strategic targets together with you to the concrete realisation of whatever you have planned. Our spectrum of services covers market analyses, concrete strategies and product developments within business development and enablement, integrated innovation concepts, technology landscapes, venture developing and company financing, among others.
Co-creation, presentations & talks
Within the scope of sophisticated events involving executives and experts, we pass on our knowledge of trends and the competence that is just right for you. Our systematic methods channel existing potential within your company and enable you to leverage it for your strategic objectives.
Coaching & management training
New challenges require new skills. Which is why we build up the necessary capabilities in a structured way – for the long-term. These include intrapreneurship and extrapreneurship initiatives for your transformation to a scaled, digital business model.
 MAKING NEW PATHS WORTH TAKING
Nothing is more powerful,
than an idea whose time has come.
In line with this philosophy, we react specifically to your special requirements and needs.
We go off the beaten path and tread new ones for you that are worth taking.
Discover our broad competency and consulting portfolio
Robotics

deals with the design, construction, operation and use of robots as well as computer systems for their control, sensory feedback and information processing
Blockchain / Ethereum

facilitates Smart Contract embedded Peer-to-Peer transactions based onDistributed Ledger Technology
Neural Communication

neural networks learn i.e. by repetition and trim synapse emphasis accordingly. Thus voice control solutions can be redeemed
3D Printing

is an additive manufacturing process that creates a 3D physical object by adding material layer by layer
Artificial Intelligence

deals with the tremendous automation potential of intelligent behaviour
Cloud, Big Data & Analytics

facilitates flexible, cost efficient software usage as well as collection, storage, analysis and interpretation of data
IoT & Industrie 4.0

connects Smart Objects and machines in consumer and industrial environments (i.e. Smart Home, Smart Factory, Smart Energy)
Virtual & Augmented Reality

merges the perception of reality and its physical characteristics in real-time
Drones

are uncrewed, remote-controlled and partly camera-equipped aircraft i.a. used to address logistical, observational and maintenance & repair challenges
The future we want needs to be invented,
otherwise we get one we don't want.

comes from the Latin verb "aperire" and means "I open, I make accessible, I tap into, I enable".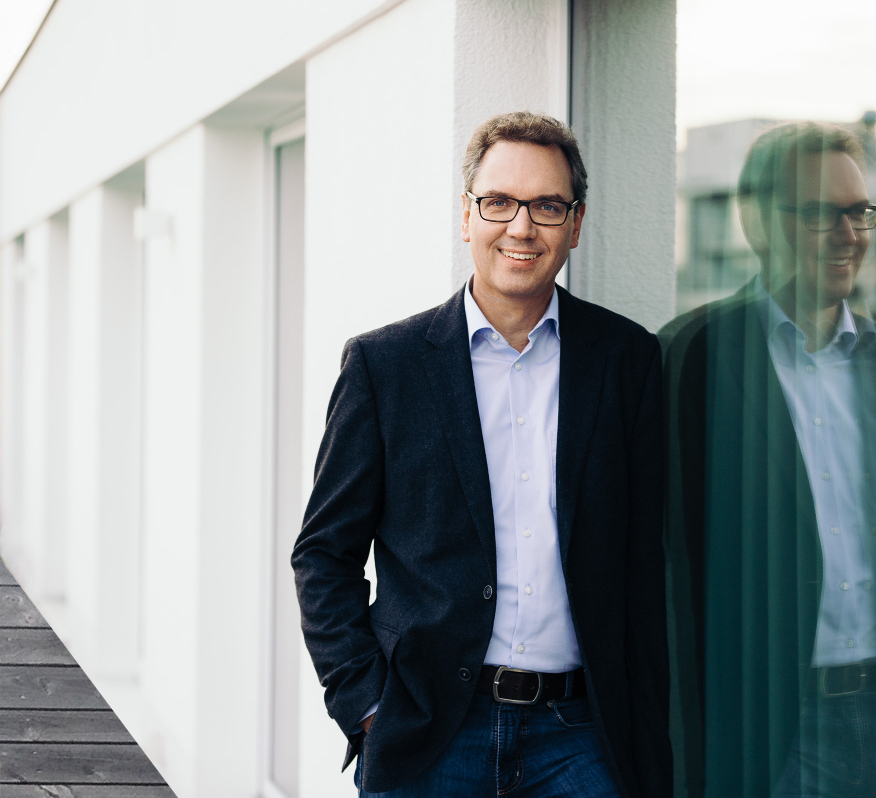 AGILE, CONNECTED, EXPERIENCED, PRAGMATIC.
Thorsten Anding is founder and managing director of apverio GmbH Unternehmensberatung business consultancy. Herein he provides immersive technology strategy and management advisory services.
For roughly 20 years, Thorsten Anding has been active in the international market for IT and telecommunications solutions centred on the topics of innovation, strategy, marketing and business development. In a leadership and consulting function, he has led numerous projects to success for international market leaders, innovative companies and start-ups.
His unrelenting curiosity forms the basis for all his actions. It is what drives him to leave the traditional comfort zones and create new space for (re)thinking. As a passionate networker, infopreneur and avant-gardist, he has access to a continually growing, global network. This includes innovation companies, first-movers and experts as well as potential investors. His close personal contact to the worldwide entrepreneurial scene and to the trendsetters in Silicon Valley has enabled him to be a contact person for the industry's decisive trends and next practices.
With a German diploma in engineering, Thorsten Anding studied communications and electrical engineering at the Leibniz University in Hanover, Germany. He received his MBA for strategy, innovation and marketing from the University of Bradford in the UK, in cooperation with the Tias School for Business & Society in the Netherlands.
THE RIGHT MODULE AT THE RIGHT TIME. Our strong network of renowned partners enables us to quickly react to any need, during every project phase, with the suitable solution.
OUR NATIONAL AND INTERNATIONAL CLIENTS come from manufacturing as well as the service provider and financing sectors. Multinationals, mid-sized companies, investors, start-ups and company builders are mainly active in the IT, telecommunications, energy, mobility and logistics sectors.
Do you have any questions or are you interested in a special service we provide?
Simply contact us!